JOURNAL FOR THE STUDY OF JUDAISM. Jge. 1-49. Leiden 1970-2018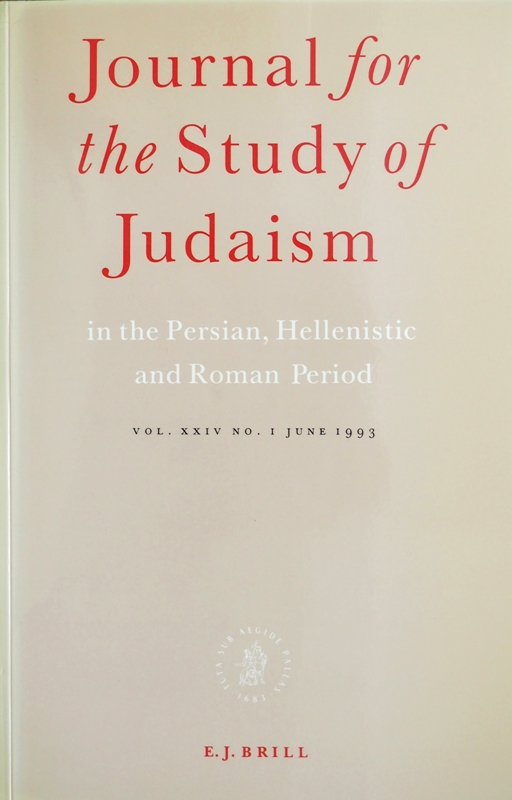 in the Persian, Hellenistic and Roman period. Ed. by E. J. C. Tigchelaar, L. M. Teugels, M. Popovic, R. Bloch, K. Martin Hogan u.v.a. im Editorial Board. Editor emeritus: F. Garcia Martinez. Founding Editor: A. S. van der Woude. Jge. 1-49 (in 144 Einzellieferungen = komplett bis Dez. 2018). Leiden (und Boston), E. J. Brill, 1970-2018.
8vo. Originale Verlagskartoneinbände.
Order Number: 1008CB
EUR 1.400,--